Michelle Waller Takes Time Out in Hawaii
There is no other place on earth like Hawaii. Whether you're a new visitor or seasoned regular like Michelle, the unique islands offer very distinct experiences that will entice any traveller.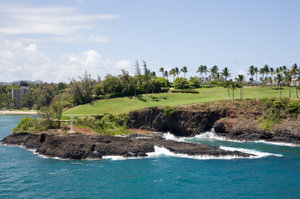 Michelle ventured to both Maui and Honolulu with her husband in January to get the perfect mix of relaxation, sightseeing and shopping adventure. A typical day in Maui involved beach jogs and a round of golf in the morning before settling down by the pool with a good book in the afternoon. The Hawaiian islands also provide a rich source and variety of delicious seafood for the locals, and Michelle didn't pass up the opportunity to enjoy the fresh cuisine.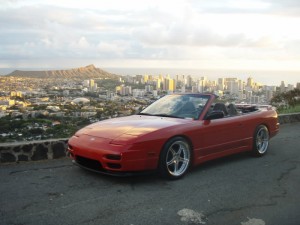 In Honolulu, Michelle took advantage of the fantastic exchange rates and kept herself busy shopping. But it wasn't all retail therapy. One of the great Hawaiian experiences is to hire a convertible and cruise the island, where you can stop for a visit at the Pearl Harbour Museum and explore the famous battleships used during the Worlds War before heading down to the most famous surfing break at Sunset Beach. Here you can look in awe as the young surfers display their tricks on the massive 15-20 foot waves.
Hawaii is a destination that caters for everyone including honeymooners, families, toddlers/teenagers and the avid adventure traveller looking for something off the beaten track. Qantas and Hawaiian Air offer very good packages throughout the year. Honolulu caters for all styles of accommodation from hotels to apartments from budget to deluxe, while Maui is better known for their large resort style properties scattered along the coast with many golf courses, large lagoon style pool areas and lots of beach activities.
Please contact us today to find out more information about travelling with Boronia Travel Centre, or call 1800 035 350.
Thailand Sabbatical with Emily Scarlett
With the Australian dollar making overseas travel more affordable than ever, Emily Scarlett decided to take advantage of the exchange rates and head to Phuket, Thailand.
With so many of her own clients travelling to the popular beach holiday destination, Emily decided to take a sabbatical to Phuket and see what the fuss was all about. And she wasn't disappointed! One of the highlights was travelling with an Eco Tour to Phang Nga Bay, which is better know for the dramatic background scenery in the popular James Bond film, The Man with the Golden Gun. "During the day we cruised between spectacular limestone cliffs, mangroves and grotto caves. We also visited an overwater Sea Gypsy Village on Panyi Island before taking some time out on a secluded beach to swim, sip cocktails and bask in the sun. It was a perfect day out".
Elephant riding has also become an integral part of all tourist visits to Thailand, and Emily didn't miss her chance to ride one of the friendly giants in one of Phuket's forested areas. "The walk through the jungle was definitely a highlight for me with spectacular views over Chalong Bay, ending with a Kodak moment and a well earned feed for the elephants".
Once the day of exploring has come to an end, Emily took advantage of a relaxing massage on the beach before dining at one of the many waterfront restaurants and bars.
The best part about Thailand is that it is very easy to book with Boronia Travel Centre. You can  even choose from a number of well known airlines which depart from nearly all major cities in Australia. If you prefer to be positioned near the nightlife or a secluded 5 star resort, then Emily can help you decide the perfect holiday experience tailored specifically to your needs and budget. Plus, if you travel from April – October you can save on fantastic resort deals.
Please contact us today to find out more information about travelling with Boronia Travel Centre, or call 1800 035 350.
The Best of South Africa with Christine Waller
South Africa is one of the most exciting destinations on the planet. There is so much to see and do here that tourists are often surprise just how much the little country has to offer.
South Africa boasts a huge collection of wildlife regions and game parks, including the world famous Kruger National Park. The vast landscapes and spectacular wildlife was the main draw card for Christine Waller's visit to Africa's southern-most tip where it certainly lived up to its name, with a close encounter of a Rhino a special highlight.
But South Africa is also blessed with stunning mountain ranges, beautiful seaside villages, barren deserts and the thriving city of Cape Town, which is consistently voted amongst the top cities in the world to visit. Another highlight of Christine's travel adventure was climbing to the top of the Lions Head in Cape Town, which provided a magnificent view of Table Mountain and the city beneath.
Christine chose a small group tour that was eco-friendly and involved community projects with plenty of interaction with the locals. The great part was there was no camping either, and Christine could still enjoy the small luxuries of travelling abroad.
For those wishing to experience the best of South Africa, Christine advises that you do have to book early to guarantee preferred tour dates. However, if you plan to do the self-drive option then you can book at any stage. To find out more information about traveling with Boronia Travel Centre, call us on 1800 035 350.
Timeless Wonders of Vietnam with Peter Symons
Peter Symons has been busy venturing through the timeless wonders of Vietnam where there is a distinct contrast between the north and south of the country.
A few highlights include beautiful Halong Bay, where you can cruise amongst the thousands of limestone formations, visit caves and swim in picture perfect waters. Hoi An was another great town to visit, as many Chinese style heritage buildings still line the streets. If you ever want clothes tailor made then this is the ideal place to visit.
Finally, Hanoi was a truly mesmerising city, full of bustling energy. The Old Quarter has many interesting shops and restaurants with superb local cuisine. Then you have the peaceful lake which you can stroll around at your own pace, and also go to see the Water Puppets show. They also have a great Air Force Museum which was amazing!
This trip was really easy to book via Boronia Travel Centre. We have an office on the ground in Vietnam which has access to all types of holiday packages, including group tours, motorbike tours or just choosing your own travel arrangements. Plus I got to choose any type of accommodation that suits my preferences, from 3 to 5 stars.
USA Road Trip with John Waller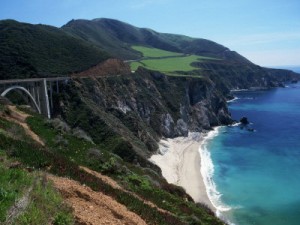 John Waller has just returned from a road trip across the entire continent of the USA. One particular highlight was California Highway 1, which "offers some of  best  coastal scenery between San Francisco and Los Angeles". There is a 150km stretch of coast known as the Big Sur, where Highway 1 runs dramatically along a narrow, winding route carved out of cliffs, high above the sea. It can be a little hair raising at times, where rocky coves, crashing waves, steep mountains and dense forests can be found throughout this spectacular rugged region.
The Beartooth Highway is another beautiful drive that is a destination in its own right. Passing through Montana and Wyoming states, it is the highest elevation paved highways in the Northern Rocky Mountains, which is open to travellers from May to October. The views are absolutely breathtaking where there are high alpine plateaus flecked with numerous glacial lakes, forest valleys, waterfalls and abundant wildlife. The Highway also provides easy access to Yellowstone National Park, which is a World Heritage Listed area and should be included on everyone's bucket list of travel destinations.
If you are thinking of travelling to the States, the most beautiful time of the year is during their Fall (Autumn) season, where the leaves of forests and gardens transform from green through bright red, orange and yellow.
As many of you are aware, Boronia Travel also organise holiday packages and tours throughout the world. The team is very knowledgeable and well travelled, and would have the pleasure of looking after you on your next adventure.
Please contact us today to find out more information about travelling with Boronia Travel Centre, or call 1800 035 350.